Please join us and experience Mendocino spring. It is a wonderful time of year to see the area and take advantage of room specials, beautiful wildflowers, whale watching opportunities, and the exquisite beauty of the Pacific Ocean.
There is always live music, local plays, dancing, and special events. So what are you waiting for? There is no wrong time to get away, refresh and make memories on the coast.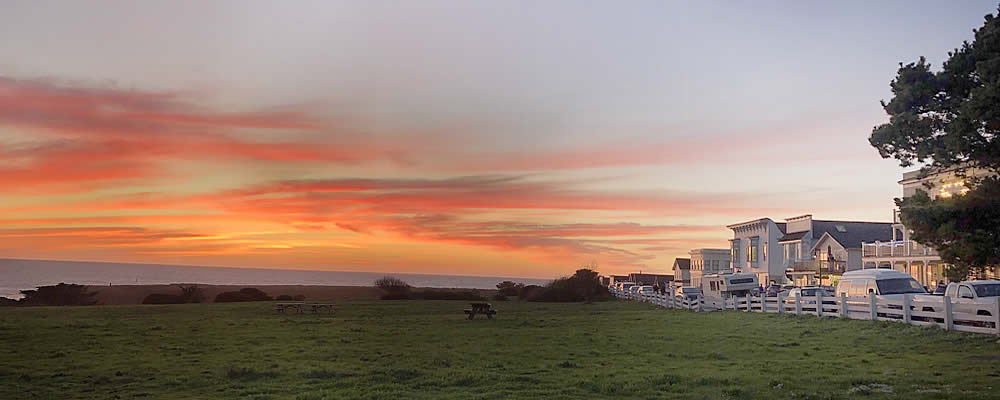 Coming this winter … Tuesdays are FREE!
Book a 3-Night stay that includes a Tuesday night, and we will give you Tuesday for FREE!
Fine Print: Please call to book. Must mention this offer when booking. New reservations only. Weekends and holidays excluded. Must book and stay between November 1, 2019 and March 30, 2020. Select rooms may apply. 
Wine: We have partnered with Husch Winery, the oldest working winery located in Anderson Valley, Mendocino. Our guests who stay with us two nights or more will receive a complimentary split of their award winning 2017 Chenin Blanc wine. This also includes a complimentary wine tasting and 15% off your purchase in their tasting room!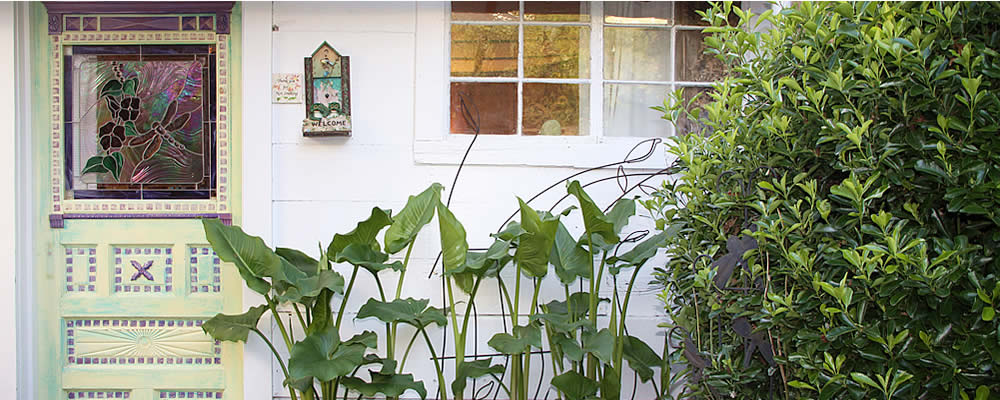 If you are celebrating a birthday, an anniversary or just life, let us know in advance and we will decorate the room. We can arrange a package to fit your needs and price. Guests can look forward to any or all of the following mix of packages: stunning flower arrangement, a bottle of Mendocino local (sparkling, red, white, rose) wine, local cheeses and crackers, olives, famous Mendocino chocolates, or whatever your heart's' desire. $50 to $250 – we will adjust according to your budget.
GROUPS PACKAGES
For families, friends, wedding guests, reunions, clubs and tour groups. If you are planning a getaway to Mendocino and want to be staying together for the same nights, we would like to make you feel welcome and comfortable so you can focus your time with each other, or on the events that brought you here.
We will arrange group and individual emails or text messages to be sent out to all guests in your party to include driving directions, quick places to stop along the journey to see or stretch your legs, and our Inn information. Prior to your stay we will arrange what time you prefer breakfast and any dietary restrictions of your guests.
Let us help with logistics: making reservations for the group's dinners; outings here and around the area; special events and experiences. We want to make your visit and stay in Mendocino enjoyable and convenient so that you return home with great memories!
GUEST QUOTE – TRIP ADVISOR
"Ian was a wonderful host as he gave us a guided tour of all the rooms as well as ours, and those spectacular gardens. Our room, Lookout 2 for our one night stay as we explored the north coast, was cozy, and clean. The town is charming, and this B&B is in walking distance to all. Dining suggestions were on target, as was the place to watch sunset. Breakfast delivered to the room was a real treat. Ian is a tremendous innkeeper, and all his staff are customer oriented. I don't think you will be disappointed." – Bernie, Pittsburgh